---
An electric nail clipper that can be clipped with your eyes closed. 
You can check your phone, work, chat, etc., while clipping your nails without worrying about hurting your hand.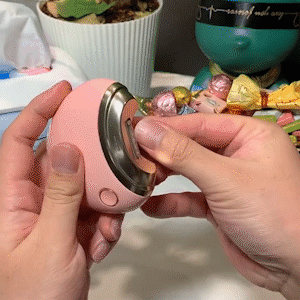 The cute look is easy to catch kids' attention and make them fall in love with clipping nails!
Suitable for everyone, babies, children, busy people, the elderly, people with poor eyesight, etc.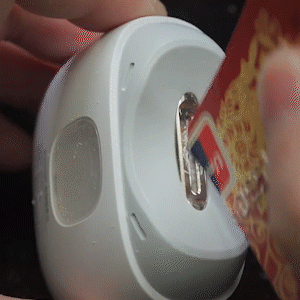 FEATURES
▷ [ Safe Nail Trimming ]: With 3D precise hole placement and an arc that closely fits the nail shape, the blade is hidden behind a groove that protects the finger. The automatic nail trimmer is perfectly safe when your fingers are in direct contact with the nail groove. You can even close your eyes or trim your nails in the dark. This pair of nail clippers is suitable for old people with poor eyesight.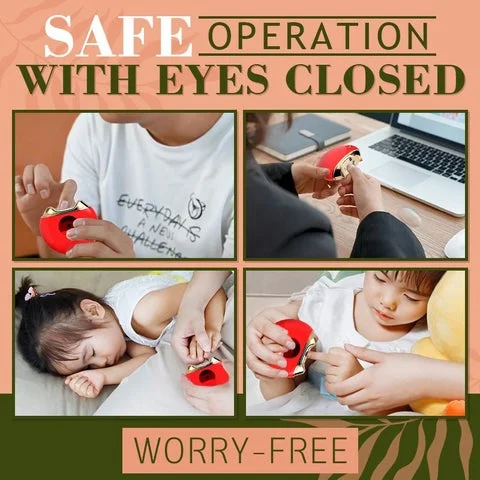 ▷ [ Quickly and Automatically Trimming ]: It only takes 10 seconds to trim a finger's nails. A 360-degree rotation of the blade allows for trimming and polishing nails in one go. Sharp blades are great for hard, thick nails and help you maintain grooming habits and proper hygiene in the comfort of your home.

▷ [ Cute & Quiet Design ]: The cute shape is easy to attract children's attention, lets children fall in love with nail clipping. Silent operation (45dB) is perfect for clipping nails while your baby sleeps without disturbing sleep at all.